Tracey Needham
180px

Information
Character
Meg Austin
Birthday
March 28, 1967
Birth Place
Dallas, Texas, United States
Appearances
JAG Season 1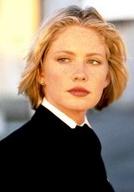 Tracey Needham (Born March 28, 1967 in Dallas, Texas) is Texas-born American actress best known as Paige Thatcher on Life Goes On then on JAG's first season as Lt (j.g.) Meg Austin.
Biography
Edit
Needham was born on March 28 1967 in Dallas, TX, where her father was a homebuilder. When she was 8, the Needhams moved to Denver, Colorado, and her father's work dictated that the family move back and forth between the two cities. Needham was fully grown by the eighth grade, and later, when she took to heart a high-school theater director's snippy advice that she was too tall to appear on stage, she worked on the technical crew instead. After her high-school graduation, Needham traveled through Europe and Australia. In 1988, she went to Los Angeles to study acting and audition for roles. She made her TV acting debut on "Jake and the Fatman". After a few more acting classes, she landed the part of Paige Thatcher, the big sister on "Life Goes On", beginning in the series' second season.
While growing up, she was always jumping into football games and wanted to to be treated equally and not have boys take it easy on her. Later she would call on her own past experiences to play the strong but feminine LT.(j.g.) Meg Austin in the first season of "JAG." As the female star of a military action-adventure series, Needham portrayed a Navy Judge Advocate General attorney who was also a computer-weapons expert.
She married actor Tommy Hinkley in January 1995 and they have a daughter Katie, born in 1999.
External links
Edit